Ah German A language whose intricacy, beauty and abstract abilities are unmatched legendary in the lexicon of languages. A perfect sample of this linguistic brilliance is the wartime song "Lili Marleen" whose lyrics were written by Hans Leip (1893–1983). A school teacher from the German city of Hamburg who had been conscripted into the Deutsches Heer ( The Imperial German Army ). Leip wrote the song in 1915 as a poem of three verses in the trenches of world war One. Leip reportedly combined the nickname of his friend's girlfriend. A kitchen Worker named "Lili" with the name of another friend. A nurse's aide from the military hospital named Marleen, both of whom he is said to have grown so infatuated with, to produce the poem which he named Lili Marleen. For about 20 years, the author Hans Leip left the text to "Lili Marleen" in a drawer, forgotten. Upon rediscovering it, he wrote a couple more verses and ultimately published the work in 1937 in his volume of poetry "Die Hafenorgel" (The Harbor Organ). Leip's words have been set to music three times, initially by the author himself, then by Rudolf Zink, a student of Paul Hindemith, and finally by Norbert Schultze. That version would go on to conquer the world. It was said General Eisenhower is reported to have said about "Lili Marleen" author Hans Leip: "Shee's the only German living in Germany during the war who has brought joy to the whole world." The original 1939 recording of "Lili Marleen" was far from a success. Lieselotte Bunnenberg, who performed as a chanson singer under the stage name Lale Andersen, had sung the song with a degree of success in cabarets. It wasn't until German troops occupied Yugoslavia and took over the medium wave broadcaster Radio Belgrad that the song's real success story began. The radio station's range was so wide that it reached all fronts in Europe and North Africa – from Narvik to Cairo, making the song accessible to six million listeners. A very large audience. The song went on to gain great fame and popularity during World War II throughout the Mediterranean and Europe on both sides of the war but of all the iterations and performers of this song, none gained more notoriety and cultural status than the performance by the ferociously stunning "Marlene Dietrich" whose sugary, almost painfully nostalgic melody and commanding, intimate, soothing as well as heart-rending German accents made her the Soldier's delight.
Dietrich also performed "Lili Marlene", as well as many other songs, live in Europe for Allied Troops often on rickety, makeshift stages.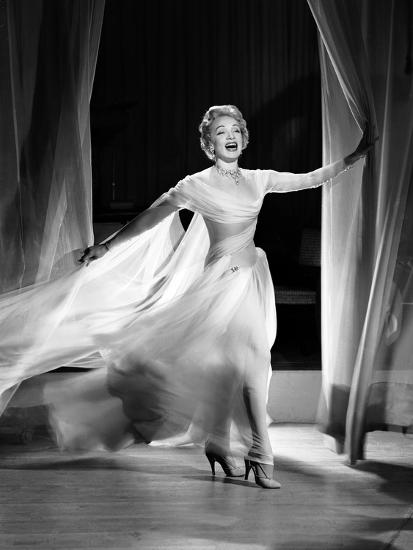 After 1945, "Lili Marleen" didn't fall back into obscurity. Hundreds of artists performed versions of the song, including Frank Sinatra, Perry Como, Greta Garbo, Eric Burdon, Milya and – again and again – Lale Andersen, the singer from Bremerhaven who made the song famous. While she was touring the world in live one- woman cabaret shows from 1953 to 1975, he song was part of Dietrich's usual line-up, usually following " Falling in Love Again ". Another song of hers. She always introduced the song with some variation of this quote, from a 1960s concert, somewhere in Europe:
Now, here is a song that is very close to my heart. I sang it during the war. I sang it for three long years, all through Africa, Sicily, Italy, to Alaska, Greenland, Iceland, to England, through France, through Belgium … [long pause] … to Germany, and to Czechoslovakia. The soldiers loved it, 'Lili Marlene'.
So if you are a musical collector, musically inclined, enjoy the classics or just like listening to good tunes, Lili Marleen is just the tune you need to leave you soothed, happy, enlightened, nostalgic and in a great mood. Judging from the stellar reviews from the soldiers, sailors and airmen of both the Allied and Axis forces during The second World War, It is worth every penny and you wont regret it.
Thank you for your time and I hope this article help in what you wanted it to. If any feedback, please leave them in the comment box below. Your feedback is immensely valuable and welcomed.