Optics governed more or less everything in the political world, and I factored this into every outfit. It required time, thought, and money—more money than I'd spent on clothing ever before. It also required careful research by Meredith, particularly for foreign trips. She'd spend hours making sure the designers, colors, and styles we chose paid respect to the people and countries we visited. Meredith also shopped for Sasha and Malia ahead of public events, which added to the overall expense, but they, too, had the gaze upon them. I sighed sometimes, watching Barack pull the same dark suit out of his closet and head off to work without even needing a comb.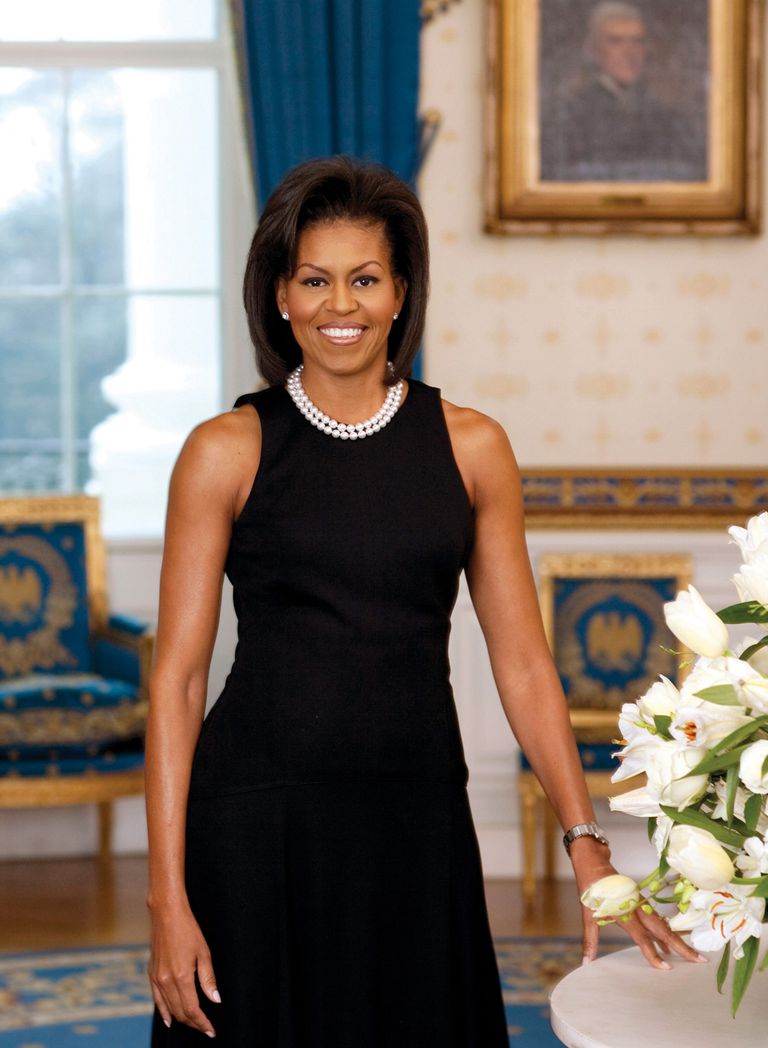 during Barack's campaign, people began paying attention to my clothes. Or at least the media paid attention, which provoked all manner of commentary across the internet. My pearls, my belts, my cardigans, my off-the-rack dresses from J. Crew, my apparently brave choice of white for an inaugural gown—all seemed to trigger a slew of opinions and instant feedback. I wore a sleeveless aubergine dress to Barack's address to the joint session of Congress and a sleeveless black sheath dress for my official White House photo, and suddenly my arms were making headlines. Late in the summer of 2009, we went on a family trip in the Grand Canyon, and I was lambasted for an apparent lack of dignity when I was photographed getting off Air Force One (in 106-degree heat, I might add) dressed in a pair of shorts.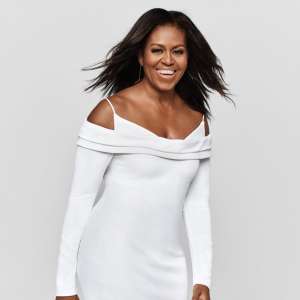 It seemed that my clothes mattered more to people than anything I had to say. In London, I'd stepped offstage after having been moved to tears while speaking to the girls at the Elizabeth Garrett Anderson School, only to learn that the first question directed to one of my staffers by a reporter had been "Who made her dress?"
This stuff got me down, but I tried to reframe it as an opportunity to learn, to use what power I could find inside a situation I'd never have chosen for myself. If people flipped through a magazine primarily to see the clothes I was wearing, I hoped they'd also see the military spouse standing next to me or read what I had to say about children's health.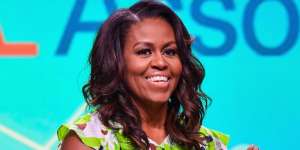 I knew a little about fashion, but not a lot. As a working mother, I'd really been too busy to put much thought into what I wore. During the campaign, I'd done most of my shopping at a boutique in Chicago where I'd had the good fortune of meeting a young sales associate named Meredith Koop. Meredith, who'd been raised in St. Louis, was sharp and knowledgeable about different designers. After Barack's election, I was able to persuade her to move to Washington and work with me as a personal aide and wardrobe stylist. Very quickly, she also became a trusted friend.