For the past 14 years, the Kardashians have ruled pop culture with a brand built that worth $2 billion. However report shows that their biggest career stemmed from scandal.
The day that sparked the eventual break in their relationship was when Kim was shooting a confessional for KUWTK and her phone rang to inform her that "Kanye's doing TMZ Live right now".
The outcome of the TMZ Live show brought about Kanye's new stand on slavery where he said "slavery was a choice". As expected, comments followed which caused universal outrage which also pushed his marriage to the brink. Kim confirmed that she "cried and fought" with Kanye over the comments, and three months later an entire KUWTK was dedicated to their marital struggles. In the episode, Kim confessed that Kanye was feeling "neglected" after the recent birth of their third child. She related a couple of instances where she had refused to post siz images he wanted uploaded to her instagram, and secondly where he demanded that she should find him a Band-Aid rather than spend time with their son.
The power couple got the turning point in their relationship from Kanye's TMZ comments, even though it remains unsure if Kim made a conscious effort to distance herself from the comments.
Also there was an instance in 2019 Met Gala where the couple argued publicly on camera when Kanye delared Kim's dress was "too revealing" and said his "soul and spirit" were being affected by her "showing her body off".
"You are my wife, and it affects me when pictures are too sexy," Kanye said.
In response Kim shot back "You're giving me really bad anxiety. you built me up to be this sexy person and have confidence. Just because you're on your journey and you're on a transformation doesn't mean that I'm in the same spot as you".
And with the final shout on Kanye that he was "being absolutely ridiculous", he swiftly left the room and slammed the door behind him.
Kim had learned to be confident and embrace her body enough to pose nude on her own terms aside from editorial shoots. This confidence was believed to have grown as a result of Kanye's obsessoin with Kim's physical form which was actually the fundamental part of their relationship as he always described her as his "dream girl" and likened her body to "art".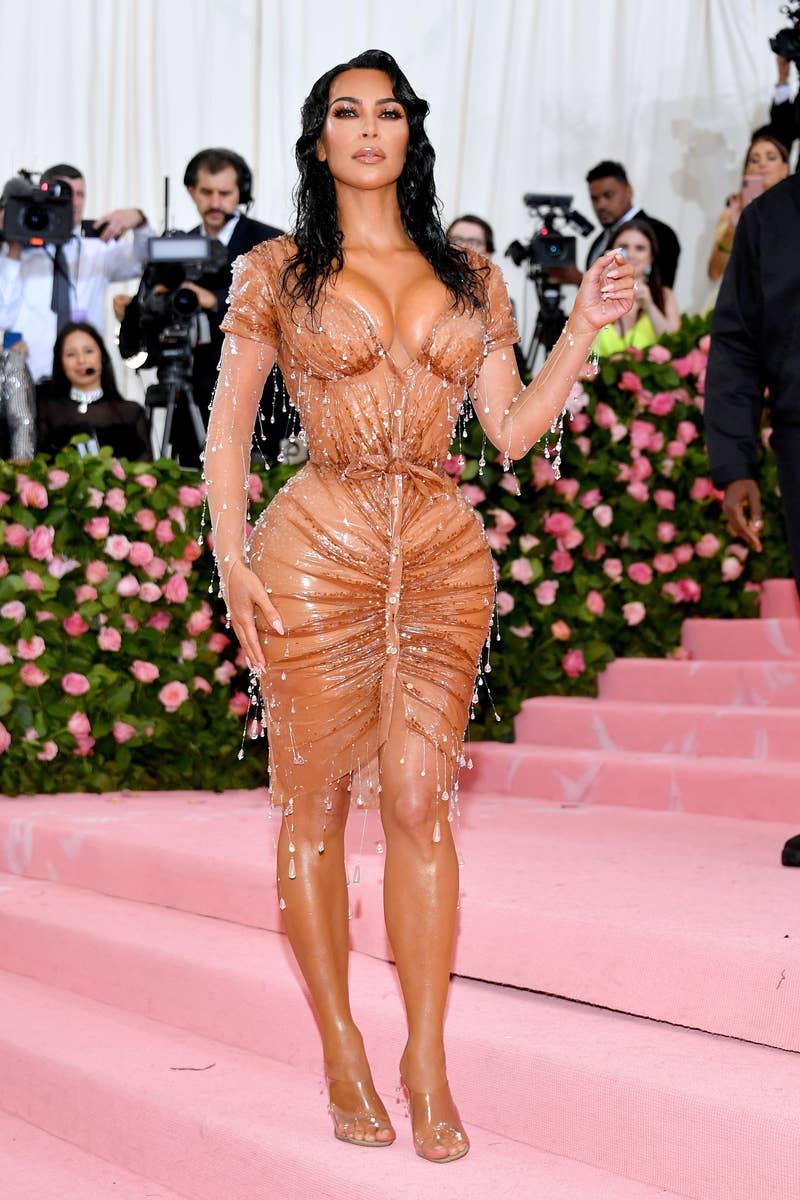 Now it is obvious that Kanye's newfound religious stance which Kim referenced as his "journey" and "transformation" has caused the huge distance between them.
Their values no longer aligned. Kanye had reevaluated his opinions on overt displays of secuality, premarital sex, and abortion… while Kim was posing nude and promoting Planned Parenthood.
Kanye's new interest in evangelism would ultimately lead to his comments about aborting North – the "final straw" for Kim who was left "shocked beyond words" by the outburst.
The Met Gala issue was a week after they welcomed their fourth child, but the couple continued to be estranged for the following six months. Kanye purchased a Wyoming ranch in late 2019 and based himself there… the whole of coronavirus pandemic was spent in separate isolation by the couple, and they also failed to spend Thanksgiving and Christmas together. And on February 2019, Kim made the separation permanent by filing for divorce.