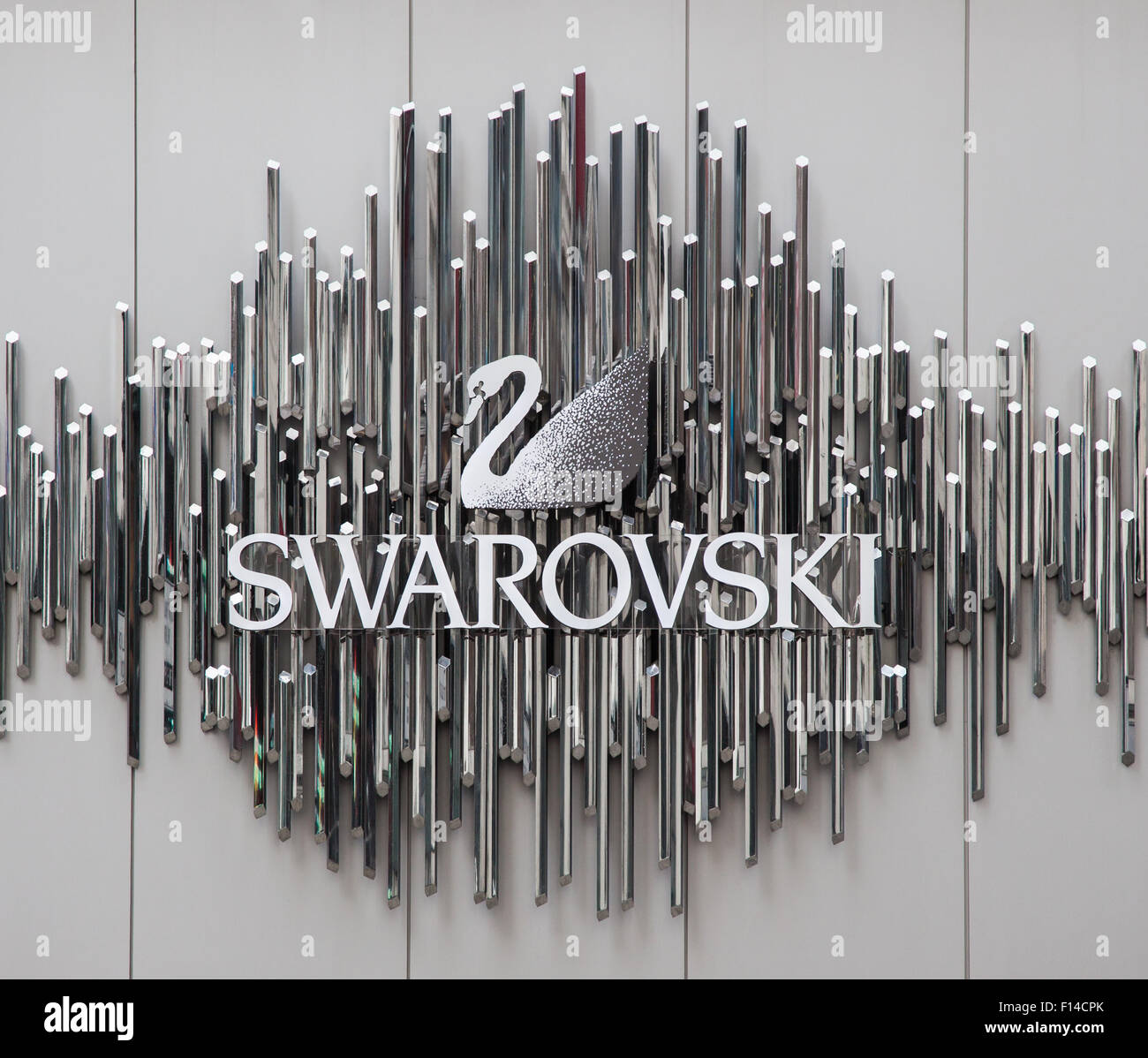 A Crystalline swan on bold fabric colours. A familiar site to those who those in whose trade is glamorous fashion and to those who don't mind being bedazzled in crystalline excellence. It speaks only of Swarovsky. Swarovski is an Austrian glass producing company headquartered in Wattens ,Austria. Established as a Family owned business in 1895 by Daniel Swarovski, Franz Weis and Armand Kosman, The company is split into three major industry areas: the Swarovski Crystal Business, that primarily produces Crystal glass, Jewellery and Accessories., Swarovski Optik which produces optical instruments such as telescopes, telescopic sights for rifles, and binoculars; and Tyrolit, a manufacturer of grinding, sawing, drilling, and dressing tools, as well as a supplier of tools and machines. Today, the Swarovski Crystal Business is one of the highest grossing business units within Swarovski, with a global reach of approximately 3,000 stores in roughly 170 countries, more than 29,000 employees, and a revenue of about 2.7 billion euros (in 2018). Swarovski is now run by the fifth generation of family members.
Swarovski Glass Manufacture process
Swarovski glass is produced by melting a mixture of quartz sand, soda, potash and other ingredients at high temperatures. Lead, usually used in the form of lead tetroxide, is not used anymore and all Swarovski Crystal glass produced since 2012 has been lead-free. To create crystal glass that lets light refract in a rainbow spectrum, Swarovski coats some of its products with special metallic chemical coatings. For example, Aurora Borealis, or "AB", gives the surface a rainbow appearance. Other coatings are named by the company, including Crystal Transmission, Volcano, Aurum, Shimmer, and Dorado. Coatings may be applied to only part of an object; others are coated twice, and thus are designated AB 2X, Dorado 2X, etc. In 2004 Swarovski released Xilion, a copyrighted cut designed to optimize the brilliance of Roses (components with flat backs) and Chatons (diamond cut).
Swarovski Products
Swarovski produces products such as glass sculptures, miniature, jewelry, rhinestones, home decor, and chandeliers. All sculptures are marked with a logo. The original edelweiss flower Swarovski logo was replaced by an S.A.L. logo, which was replaced with the swan logo in 1988. Below are Crystal scupltures and jewelries of brilliant Swarovski Craftsmanship.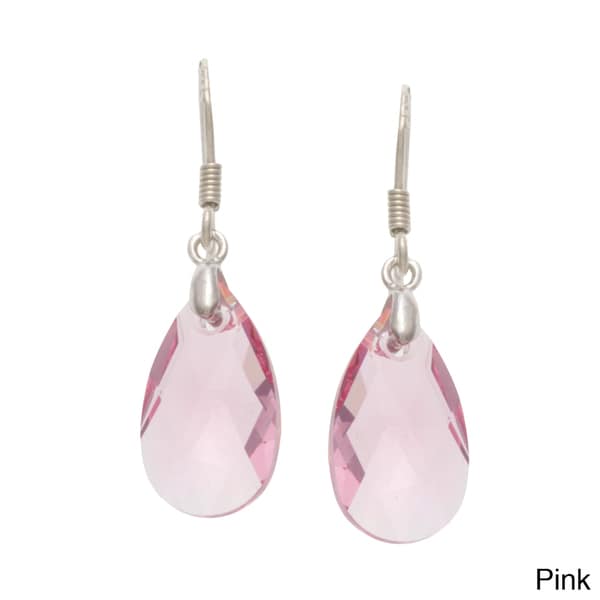 Swarovski dresses and process can be purchased at discount and affordable prices at the following dealers and stores and honestly on this occasion a good price for sublime glamour is a wise and excellent purchase . Certainly worth the purchase.
Southgate Centre, 5015 111 St NW Edmonton, AB T6H 4M6,
Swarovski at Forum Shops Caesar's Palace, 3500 S Las Vegas Blvd, Las Vegas, NV 89109, United States
Swarovski, SU 727, Moor St, Birmingham B5 4BG, United Kingdom
SWAROVSKI Authorized Retailer, Shop 55, Somerset Mall, Intersection of N2 & R44, Centenary Dr, Somerset West, Cape Town, 7130, South Africa
Swarovski, 1485 Portage Ave #0313B, Winnipeg, MB R3G 0W4,
Exhibitions and Museum
The company runs a crystal-themed museum, the "Swarovski Kristallwelten (Crystal Worlds)" at its original Wattens site (near Innsbruck, Austria). The Crystal Worlds Center is fronted by a grass-covered head, the mouth of which is a fountain.Swarovski work was exhibited at Asia's "Fashion Jewelry & Accessories Fair" based on the concept of a single continuous beam of fragmented light traveling through a crystal. The following are enchanting Swarovski exhibits.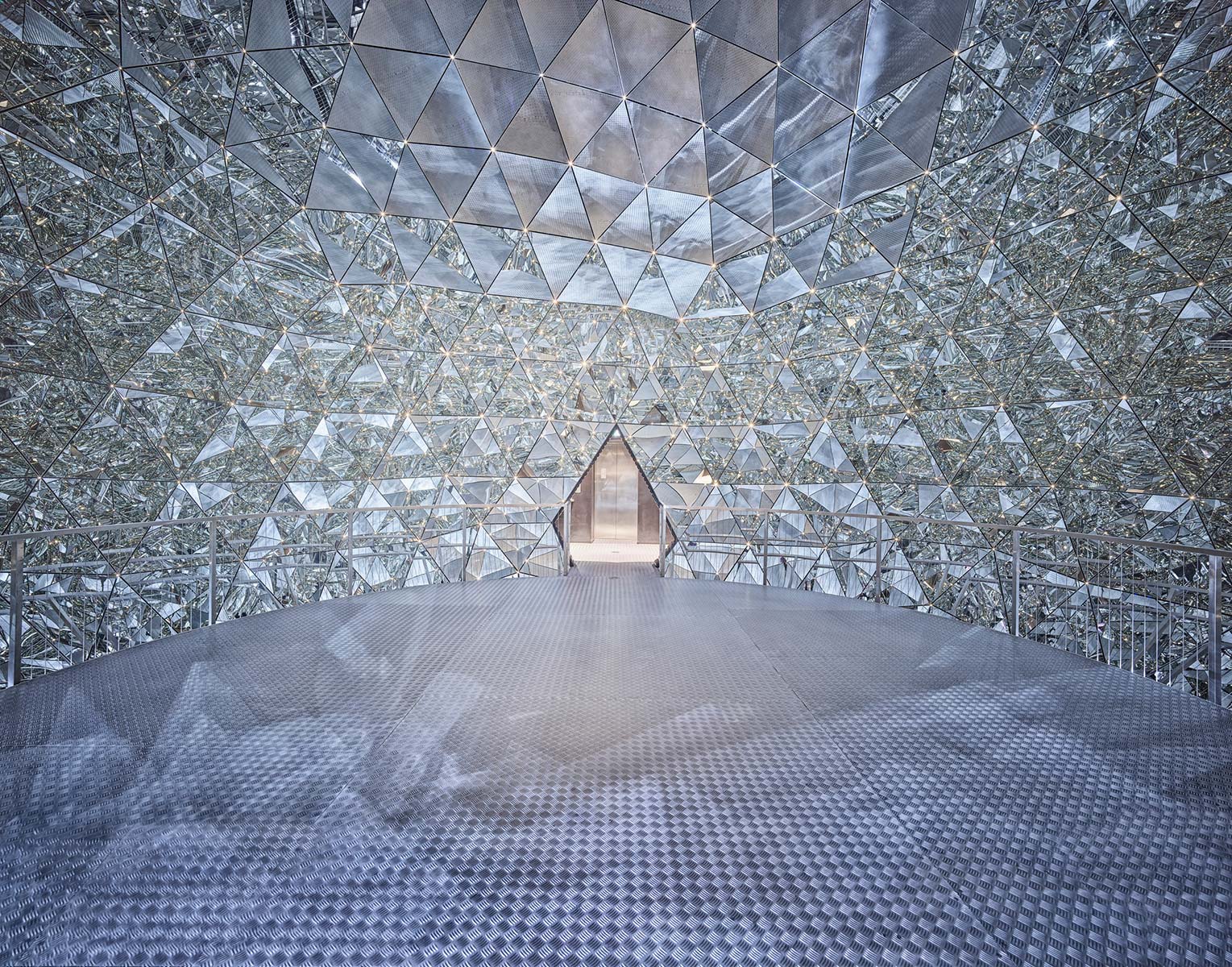 The dome of the Crystal Dome was modeled after Sir Richard Buckminster Fuller's (1895–1983) geodesic dome, whose architectural design perfectly reflects the principle of geodesy. Geodesy is the scientific discipline devoted to geographical measurement and representation of the Earth; in mathematics, it designates the shortest path between two points on a curved surface. Geodesic domes are particularly stable, especially considering the relatively small amount of material used to build them. The dome of the Crystal Dome consists of 595 mirrors that create a special depth effect and give the viewer the feeling of being inside a crystal. Eight of the mirrors are so-called "spy mirrors" that conceal fascinating art objects by various artists. The music in the Crystal Dome was created by Brian Eno. Because it is such a spectacular backdrop, the Crystal Dome is a popular venue for weddings.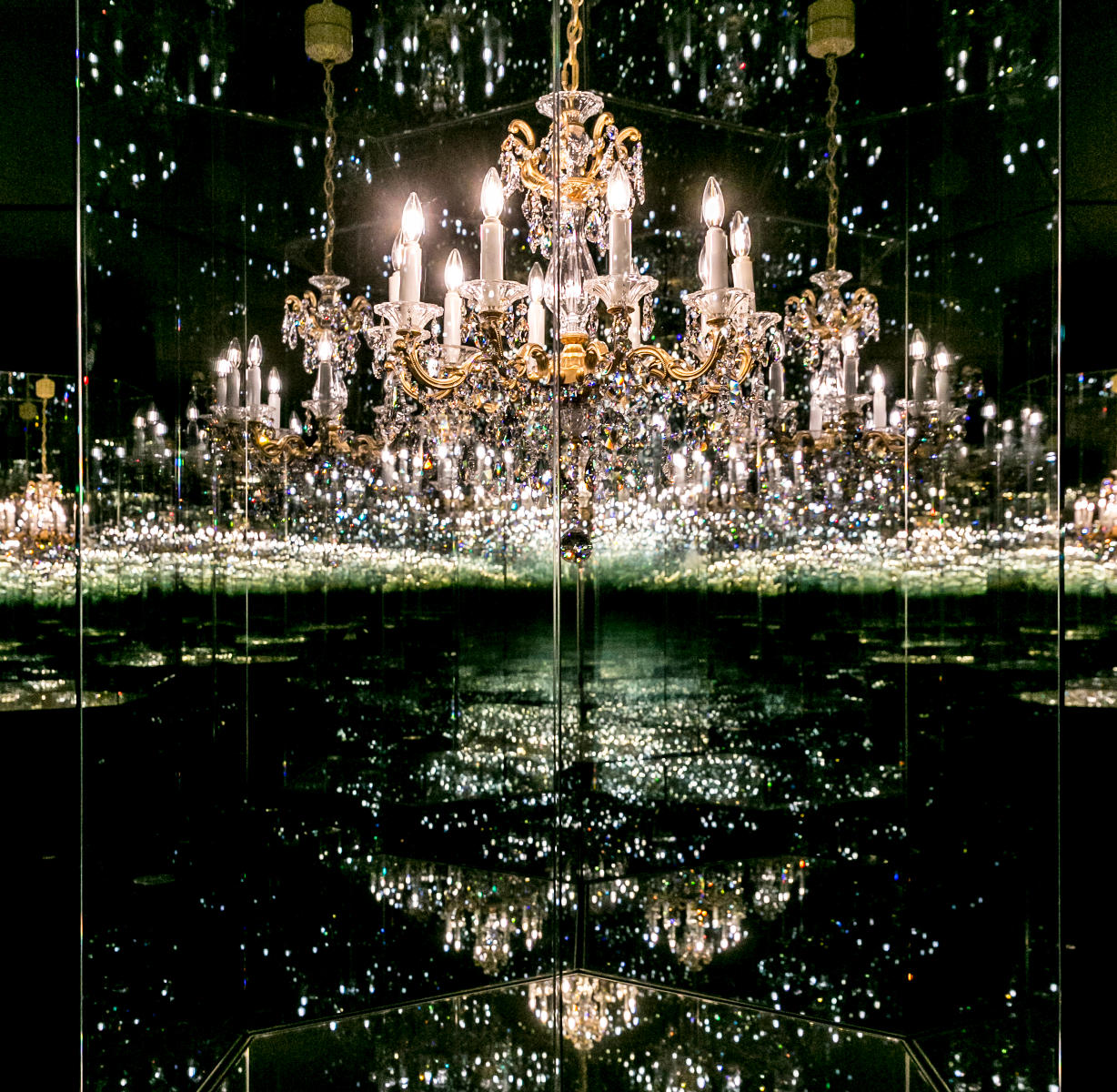 Yayoi Kusama, one of the most popular contemporary artists in the world, is exhibiting one of her most spectacular mirror installations to date in Wattens, entitled "Chandelier of Grief." The central element is a rotating chandelier of Swarovski crystal, whose luster comes to life in a room that is completely lined with mirrors. The room creates the illusion of being in an endless space.
Frederikson Stallard presents Pandora, which reimagines the traditional chandelier using sparkling spheres suspended from invisible lines. Computer-controlled motors slowly throw the wires out of alignment, creating a chaotic cloud of refractive crystals before bringing them back to the familiar shape.
I sincerely hope the post has been of great value and informative help in exploring the wonderful world of Swarovski. Please do not hesitate to leave some feedback if any. Your comments are of immense value and help in improving my content. Thank you, stay healthy and stay safe.