So, DC's new superhero epic Aquaman premiered in London tonight and I just have a few questions about what event everyone thought they were dressing for.
Now, don't get me wrong, I love a good red carpet slay. Erstwhile DC star Ezra Miller spent two whole weeks serving dramatic lewks at the various premieres for The Crimes of Grindelwald.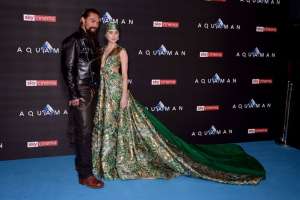 On one day he served Patagonia witch vibes and on another he was a glammed-up Hedwig the owl. Perfection. Naturally, I am very here for Aquaman star Amber Heard's similar commitment to a theme in a gown with a headpiece that can only be described as "bathing cap-esque." I am a swim fan of this, one might say. But I just don't know that everyone else got the memo.
Look, I don't want to rain on the parade here. I'm not trying to dampen anyone's spirits. I don't want to be a wet blanket. I'm not trying to be a drip. But, what was the dress code for this event?
Amber Heard is going very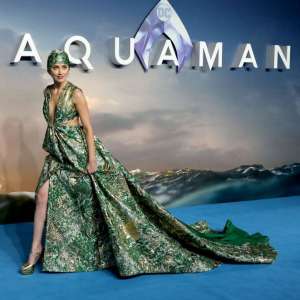 literal with an Esther Williams realness water ballet lewk, complete with an embroidered cap. Loves it. She is giving me 1970s country club loungewear vibes. She just got a perm and she's just trying to get some sun and maybe stick her feet in the pool. That all tracks
My face when I try to decipher what exactly is going on here sartorially on this day.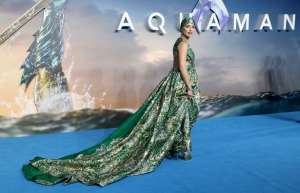 So, now my question is, did Dolph Lundgren get the same invitation as Amber, the one that encouraged "Underseasonal Attire?" Or did he get the same invitation as Patrick Wilson, the one that read "THEME: Easter at a megachurch?" That jacket could go either way!
My entire world is questions now. I may never rest. But at least I'm glad that Amber Heard took this event seriously and seems to have had fun doing it. The rest of it is just water under the bridge.